Telescoping Tubing Cutters
Telescoping Tubing Cutters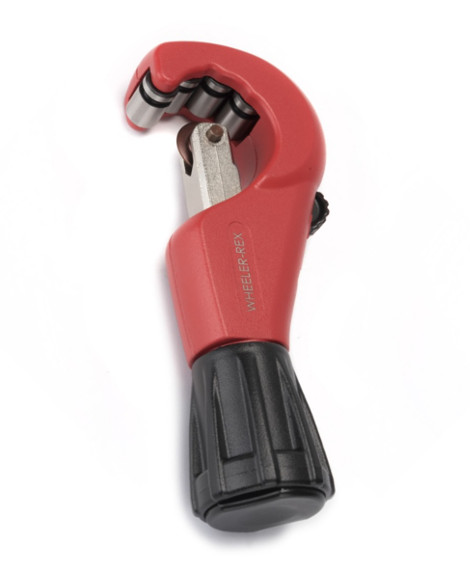 Telescoping Tubing Cutters
For accurate cutting of copper, brass, aluminum and stainless steel tubing. Telescopic cutter wheel feeding system keeps turning radius constant. Includes spare wheel. Swivel deburring tool retracts conveniently into the body.
FEATURES
Telescopic tubing cutter designed to cut 1/8 - 13/8" materials
No tool required for fast wheel change
Four rollers help create a more stable cut
Complete removable swivel reamer
Extra cutter wheel in knob
O.D. CAPACITY
1/8" – 1-3/8" (3mm - 35mm)
WEIGHT
Specifications
90735 For 1/4" to 1 3/8" (6–35mm) O.D. - 2 lbs.
Related Products