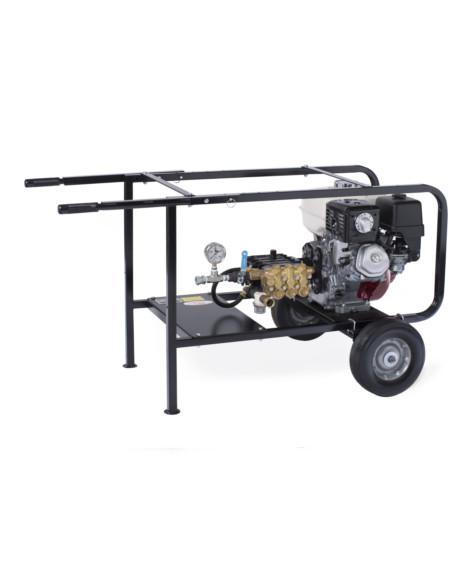 Gas Triplex Plunger Pump
A triplex piston pump capable of testing lines from 150 to 3,000 PSI while pumping 3.5 gallons of fluid per minute. Designed for a smoother operation, the 373080 is ideal for industrial use.
Comes standard with a roll cage cart for easy movement on the job site and comes with a 5.5 HP, 4-cycle Honda gasoline engine. The roll cage offers extra protection for the unit. Briggs & Stratton engine available, as well.
Specifications
3.5 gpm/3,000 psi (15 lpm/21 bar)
373080 with 8.5 hp Honda engine: Shipping weight - 193 lbs. (88kg)
Related Products